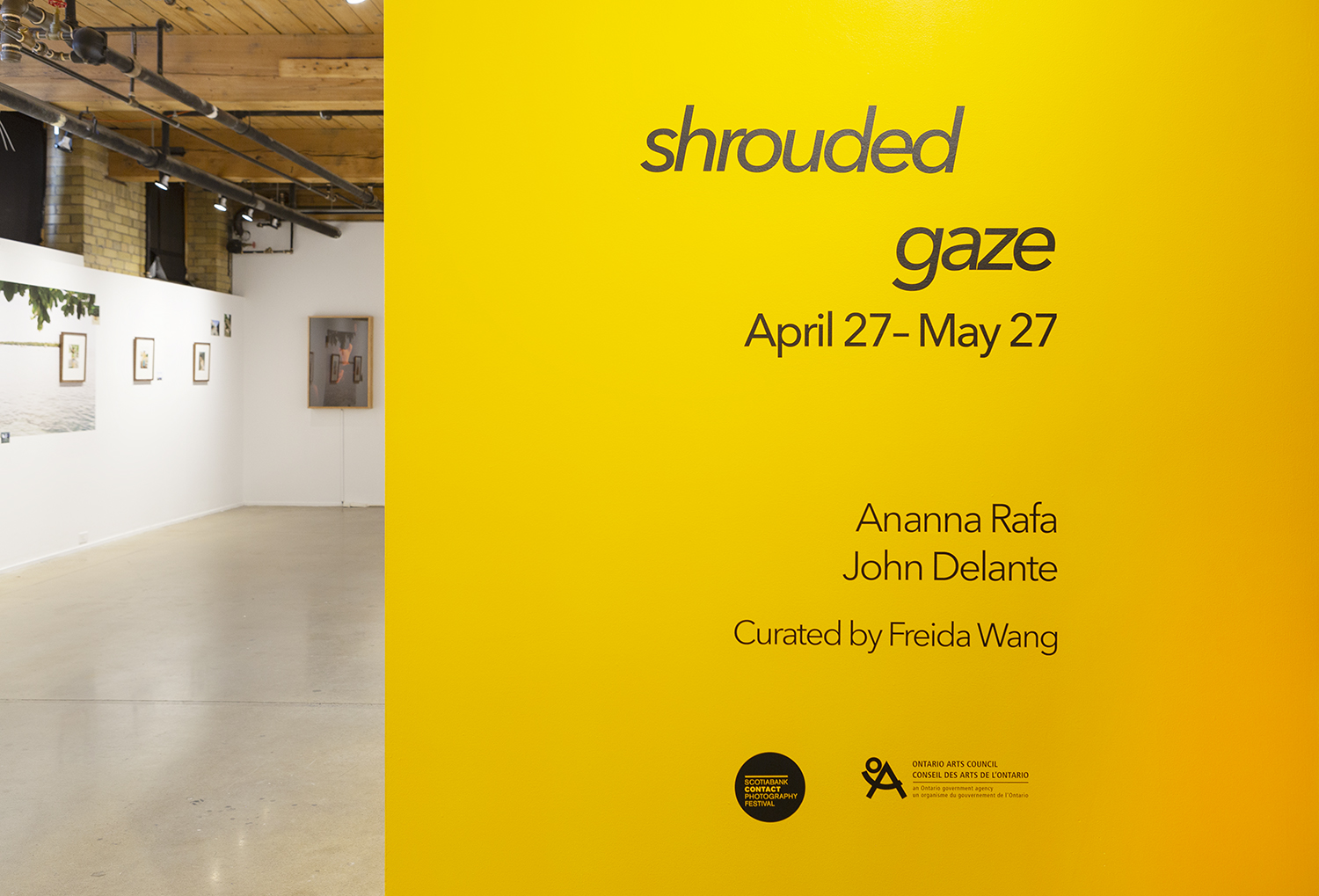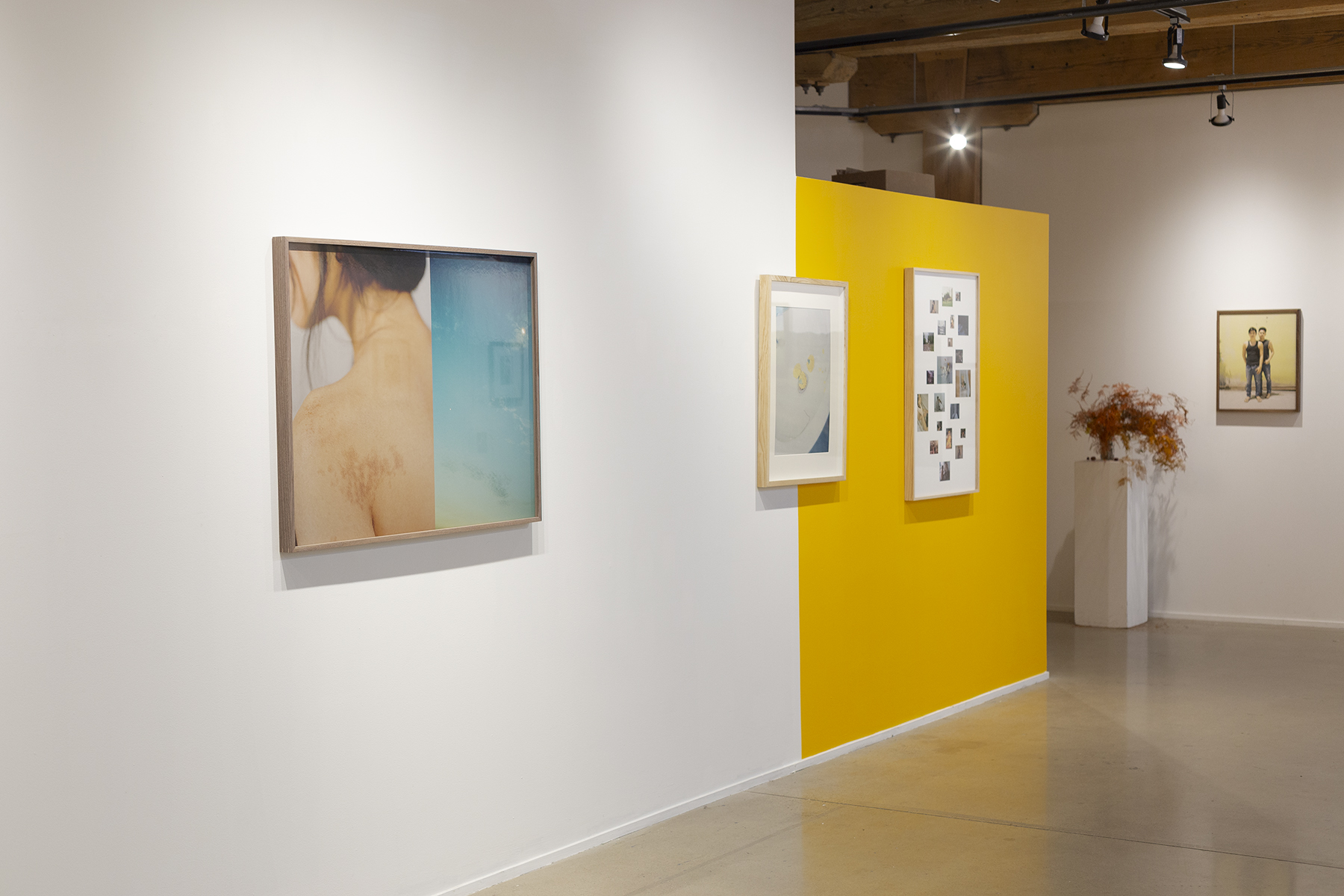 Curatorial Statemeny by Freida Wang

Emerging Toronto-based artists John Delante and Ananna Rafa navigate their respective cultural upbringings in shrouded gaze, investigating the role of culture and immigration in the evolution of each of their identities and its place in their current lives and relationships. Through portraiture and personal archives, Delante and Rafa question the place of love, in all capacities of the word, through time, distance, secrets and things left unspoken.

In his series Repose & Renewal (2022), John Delante reflects upon his changing relationships with close friends he has known since adolescence, considering how time and distance have weathered their closeness. Examining the changes culture and proximity have had on his own development, Delante uses the camera to create a replacement language, communicating in ways that words cannot convey. These portraits also serve as a reflection of himself—versions of his identity that could have been—if he had stayed in Cebu instead of moving to Toronto at the age of 17. Finding comfort and connection in photographing the people and places that echo his past, Delante connects these images to others from his personal archive, bridging the gaps of time and space to reunite him with home.

Ananna Rafa's Searching For Mustard Fields (2021–22) explores the secrecy and concealment interlaced with romantic love in the South Asian Diaspora. These ephemeral moments of affection operate as acts of defiance, reflecting the artist's own desire to freely love in a culture that considers an individual's ability to choose romantic and matrimonial partners from a place of love as taboo. Photographing her subjects' relationships with a voyeuristic gaze, the artist evokes a presence looming over each couple in their private, tender moments—a presence experienced in Rafa's own relationship. Throughout the project, she alludes to the Bollywood movies of her childhood, whose stories represent an idealistic version of love, often far from the lived experiences of South Asian youth. Rafa utilizes these stories of radical love defiantly, juxtaposing them with the limitations placed on intimate relationships—garnering hope from the images of lingering touches and warm glances sheltered from the public eye.